The Troubleshooters is a project from nerdcore artists int80 of Dual Core and kHill from Thought Criminals.  They have released an EP, Lead Time, for all to enjoy.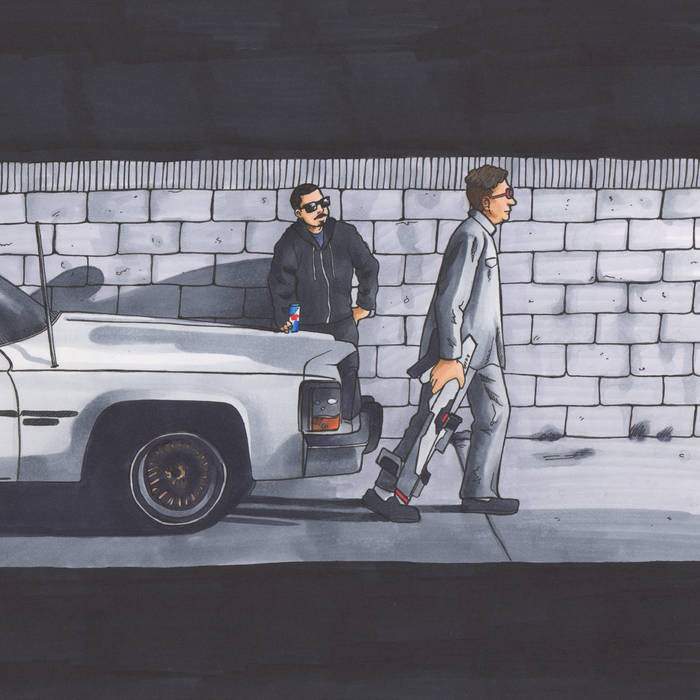 It is only four tracks, but it is all they need to rock it so hard.  I just feel this is the best that rap can get and each song shows off what these guys can do.  I will say it is not heavy on the nerdy lyrics, more of a thing for computer fans, but still good for all.
c64, the other half of Dual Core, helps out on turntable.  Mixing by cecilnick of Autocorrect and cover art by Maria Morales.
Get the EP for only $5.
"The TroubleShooters started like all other music projects for me: Emails are exchanged, beats are uploaded, lyrics are written, etc. But then we took a slightly different approach of hopping on Hangouts to discuss song ideas and composition. We also simultaneously wrote lyrics in shared docs so that we could play off the other person's parts. This gave TroubleShooters a more cohesive feel in creating the music. To complete the project, I flew to Mikal's house in the mountains of North Carolina and we spent hours in his frigid basement recording and creating new songs. There I was wearing all my layers of clothes from my suitcase, clutching my laptop's power supply trying to stay warm; while Mikal was in a t-shirt and khakis drinking a Juan Collins like he was on vacation. Truly, this EP nearly drove me to insanity." -int80
"There was a point one night after we had finished tracking vocals that we decided to play Tecmo Bowl for NES. I was incredibly hammered and never figured out how to pass and 80 beat me… his score was in excess of 100 points and mine was zero." -kHill